Welcome to the D.A.M.G. Ent. LLC. Family!

D.A.M.G. Entertainment LLC. also known as "Don Alesante Music Group" has over 20 years of music industry expertise in all areas from artist development, management,  music placement, radio promotions support, music publishing services, shopping record deals for recording artists in various music genres, and music distribution support through outlets associated with Universal Music Group, CD Baby, Tune Core and other major record labels.

D.A.M.G. Entertainment LLC is a full service entertainment consulting firm, as well as an indie record label with International support, offering clients the best in resources ans services for concert promotions, or writing fundraising proposals, and designing sponsorship packages, and sharing a plethora of professional contacts in many areas of multi-media marketing and commercial advertising for clients with a budget. 

 The Don Alesante' Music Group also offers submission reviews for artists looking to have their music professionally evaluated and critiqued before submitting to other Major or Indie Labels.

When we say The D.A.M.G. Ent. LLC family we mean just that, we are adamant and supportive of each other as a team, focused on saving and changing lives of those who are less fortunate through our talents, showcasing your overall purpse as well to help strenthen today's society. Feel free to take a look around, get to know our artists and services, and see if you have what it takes to become a part of the D.A.M.G. Movement!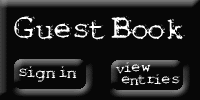 TELL YOUR FACEBOOK FRIENDS ABOUT OUR SITE!

DAMG ENT. LLC. PO BOX 14632 West Allis, WI 53214  Phone: (414)-687-3940


Bonus 

Receive 50% off performance fee for accepted submissions selected by Monday April 1, 2019 

Phone - 414-687-3940

A portion of proceeds from this event, will go towards supporting music, sports and liberal arts programs in public schools.

Click on the flyer  or the link below for full details, how to submit music and how to register for the upcoming "Music Powers That Be Global Talent Search Showcase"

Click here to become a proud sponsor of this amazing event!